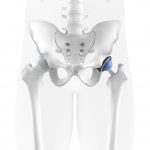 Robots are the inhabitants of digital worlds. They play a central role in digitization projects. Now, they also find their place in operating rooms as part of virtual surgery. For the required computer simulations, lightweight robots, customized software and most of all, realistic images of the human anatomy are essential. CAT PRODUCTION makes it their business to create biomechanically correct images and to present them in visually compelling ways.
Virtual surgery und virtual reality
Based on our expertise, we are a project partner in a research project (Grant ID KF2039721AK2), which is funded by the German Federal Ministry for Economic Affairs and Energy and the Zentrales Innovationsprogramm Mittelstand (ZIM; Central Innovation Program for Small and Mid-sized Enterprises [SMEs]). Together with the University Bremen, the Technical University Chemnitz und the FAKT Software GmbH, we work on an application for the simulation of surgical processes. This simulation allows the surgical personnel to practice shaping the acetabular cup before putting the artificial hip joint in place.
3D Geometry with Real-time Application
At the core of our contribution to the joint project is the construction of the correct 3D geometry of a patient and in this case, of the patient's hip joint including muscles and bones for a real-time application.
If the practicing surgeon uses the milling tool with too little or too much force on the acetabular cup, he/she will receive spontaneous visual feedback aside from the haptic feedback from the lightweight robot LBR iiwa from KUKA Enterprise. This feedback optimizes the surgical training because our application design emerges the surgeon in the simulations as if all processes were real.
The First Introduction of the Simulation
From March 13 – 15, 2018, the KUKA Enterprise will introduce our research project to more than 800 experts from more than 40 nations when they meet at the European Robotics Forum (ERF) in Tampere (Finland).