CAT PRODUCTION GmbH is a program partner at the Munich Creative Business Week:
March 12th 15:30 pm to 16:30 pm – German language
March 12th 16:45 pm to 17:45 pm – English language
On the Topic Area "Future of Health" CAT PRODUCTION GmbH is showing new solutions to communicate medicine visually. A 3D-Model of the human anatomy is the basis to explain plain and easy even the most difficult things happening in the human body. Presented by CAT PRODUCTION's label CAT MEDIC, experience medicine in new and exciting ways.
Despite the corona pandemic the MUNICH CREATIVE BUSINESS WEEK (MCBW) will take place in 2021 from March 6th to March 14th. This design event is the largest of its kind in Germany. For 9 days, design will be presented and discussed under the headline "Making tomorrow tangible". One of the 6 topic areas is "Future of Health". And one of the questions that immediately popped up was "How much information can be communicated by graphic design when medicine gets complex?". A fit occasion for the team at CAT PRODUCTION GmbH, which develops solutions for all media platforms, based on self-developed 3D models of the human anatomy since 2010.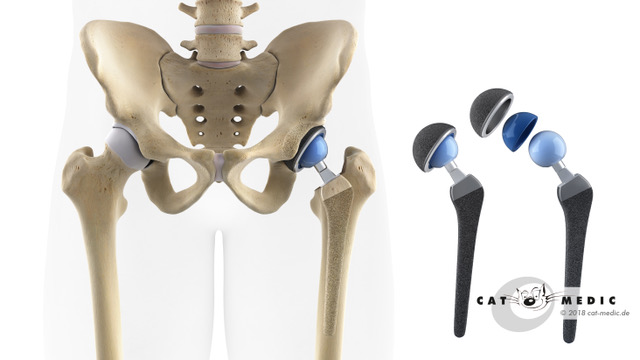 As a program partner of MCBW, CAT PRODUCTION GmbH invites all those interested to have a look behind the scenes within the scope of an infotainment exhibition. Visitors are welcome on March 6th, from 11:00 am to 2:00 pm and on March 8th and 9th, from 4:00 pm to 7:00 pm.
CAT PRODUCTION will present current developments in medical communication, explaining even the most complex things in an easy and understandable way. Experience new visual tools that support healthcare professionals to answer all questions a patient might ask.
MCBW is organized by Bayern design GmbH and funded by the Bavarian State Ministry for Economic Affairs, Regional Development and Energy as well as by the City of Munich.
About CAT PRODUCTION GmbH
CAT PRODUCTION GmbH is a production company with roots reaching back to 1993. From 2010 the company focused on medical visualization and communication design in healthcare. It developed an medical precise 3D anatomy, which can be animated in a biomechanically correct manner. Based on this model, it is possible to communicate the most difficult medical topics across the entire spectrum of the healthcare industry: visualizations, videos, interactive apps, and 360-degree stereo animations for VR devices.
For more information about CAT PRODUCTION GmbH visit www.cat-production.com or www.cat-medic.com/
Author:
Johannes P.G. Atze
Managing director CAT PRODUCTION GmbH
Tel.: +49 89 748962 17